Less is More…
- 20/06/2016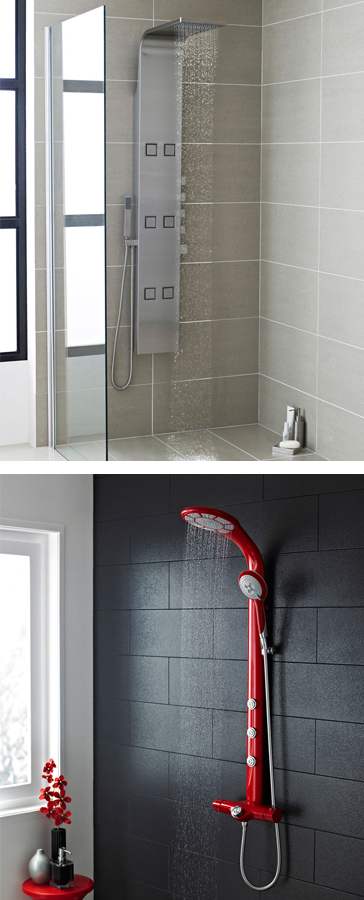 Less is More...
Gone are the days where a product simply performs one task, we now crave value for money with multi-functional products that are stylish and suitable for the whole family.
The bathroom is commonly the smallest room within a home and maximising the available space is essential. The category of shower panels defines the phrase 'less is more'. With a compact and sleek exterior, they hide away any unsightly pipework and fixtures which often results in a build-up of grime and dirt which can be hard work to clean.
These minimalist shower panels are right on trend, and they quickly exceed expectations with a variety of added features such as body jets, a range of conventional and waterfall heads, push button controls, multifunction handsets, LED lights and touch control panels.
Many of these added features would once have been considered inaccessible, but these panels mean the luxurious elements of waterfall heads and LED lights are now affordable for the majority. The variety of heads and finishes also means there is undoubtedly one to suit any style of bathroom.
A classic chrome finish adds sophistication and elegance to the room - this works particularly well in smaller bathrooms as it reflects the light and gives the illusion of more space. In contrast, the Domino shower range offers a more contemporary vibe, great for a statement piece or simply adding a splash of colour.
To find further inspiration, click through to our Pinterest board which is filled with information and images of our latest dream showers.https://uk.pinterest.com/hrbathrooms/dream-showers/
Categories