Create your Sarenna Sanctuary
- 26/09/2017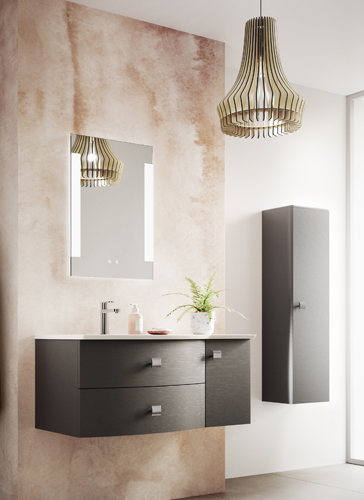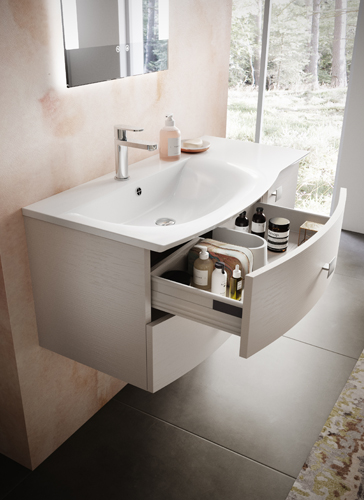 Turn your bathroom into the ultimate relaxing retreat with our Sarenna furniture range. The neutral tones of Cashmere, Graphite and White, all with a textured matt finish, will never fail to give your room a calming quality.
The Sarenna range features a combination of vanities, cabinets and WC units to ensure your desired look will always feel complete. The classic white finish co-ordinates perfectly with our poly-marble basins, cool cashmere produces a muted variation and the contemporary graphite creates a striking contrast. Smooth rounded lines throughout add to the ranges' tranquil ambience.
Ample storage is a rarity in what is usually one of the smallest rooms in a home. With the Sarenna range this issue will be gone for good. The wide & deep drawers provide generous amounts of space for all of your bathroom necessities; with soft close mechanisms which ensure peace and quiet ensues throughout your home. This mechanism also limits the daily wear and tear of your cabinets and keeps them in tip-top condition for longer.
Available in 700mm and 1000mm sizes, Sarenna vanity units are supplied with poly-marble basins which provide a luxuriously large wash space. The poly-marble material ensures a crisp, super smooth finish and is incredibly durable. The basins have also been designed so that an LED lighting strip can be fitted underneath; adding even more dazzling possibilities to your design.
All of the Sarenna cabinets & vanities are wall hung which provides an illusion of a larger space as well as making your bathroom much easier to clean. Every piece of furniture in this range is supplied rigid and ready for installation, taking the hard work out of your bathroom regeneration project. 
For additional peace of mind, all Sarenna furniture is provided with a 5 year guarantee.
Ensure your bathroom is complete with our wide range of striking finishing touches. Smaller details such as taps & mirrors can be the icing on the cake to a newly designed bathroom. Combining one of our new LED mirrors with an ultra-modern waterfall tap will add a stunning focal point to your completed Sarenna sanctuary.

Categories